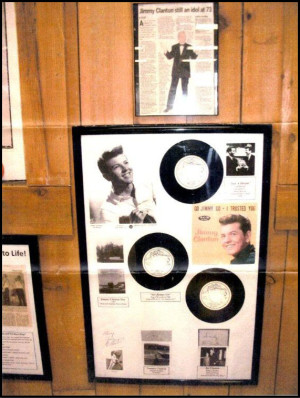 Museum of Louisiana Swamp Pop Music
Ville Platte, Louisiana
The museum is dedicated to documenting a region's popular music format.  The frame contains vinyl records, photos, and apparel worn by many of the stars of this musical genre.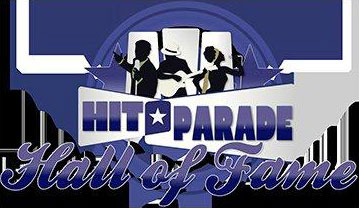 1996 Inducted into Museum of the Gulf Coast Hall of Fame
---
April 2007 Legends of Louisiana Celebration and Induction to Louisiana Music Hall of Fame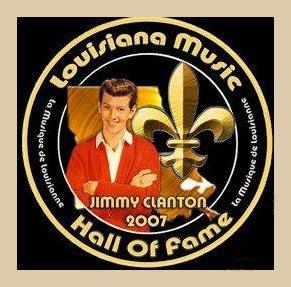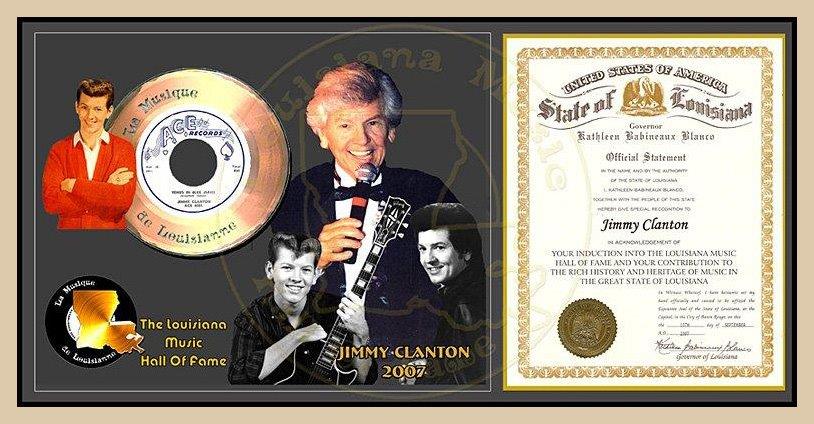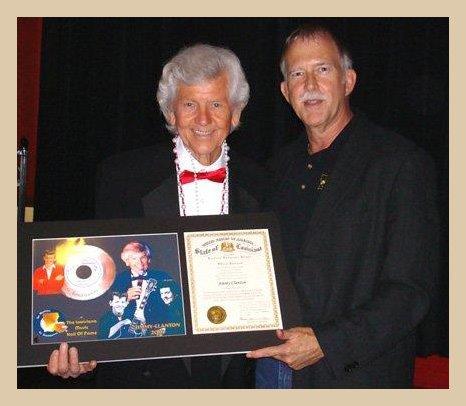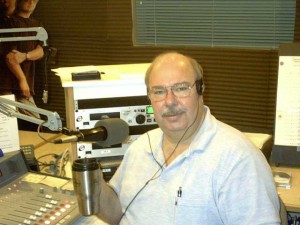 Kelly Watts Interview – August 27, 2016
I've had people over the years, give me beautiful presents which I use and love and am honored to have received, but I have to admit that for someone to write and record a song for me, brought tears to my eyes. I am truly humbled that Lyn would do that for me. 
–Jimmy
I sang Jimmy's song, "Just A Dream" for many years. When I had the chance to connect with him on Facebook I was delighted. As I got to know him I found that he was a genuine, down-to-earth gentleman. One day while sitting at my keyboard I decided to write a song for him, "Jimmy Oh Jimmy." I am proud and honored to call Jimmy Clanton my friend! I think I can speak for all of his fans as well as myself when I say, "JIMMY ROCKS!" Love ya Jimmy!
–Lyn Cantrelle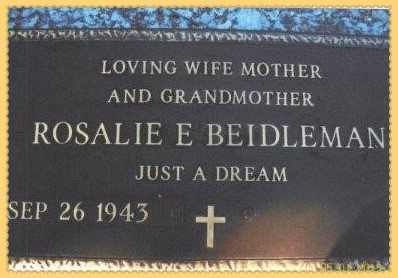 May 5, 2015
Dear Jimmy,
We met on Saturday, April 18, 2015 at the State Theater in Easton, Pennsylvania.
We told you our story that your song, "Just A Dream" brought us together when we were 15 (we are now 72) and that the name of that song is inscribed on our tombstone. As promised, enclosed is a picture of our tombstone.
It was such a thrill to finally meet you. Your show brought back so many wonderful memories as your song "Just A Dream" has lived in our hearts for the past 57 years.
Truly devoted fans,
– Rosalie and William Beidleman
Whitehall, PA 18052